Fanmix done for
stargateland. First Fanmix ever...

About the fanmix: This is how I see Sheppard's iPod. There's this little folder, hidden inside another folder, under the hundred Johnny Cash albums, where Sheppard saves some musics that reminds him of Rodney.

The Album would be called Johnny Cash Live, or something like that, and all files would be named after a Johnny Cash song, but that's just to misguide anyone that happens to see it...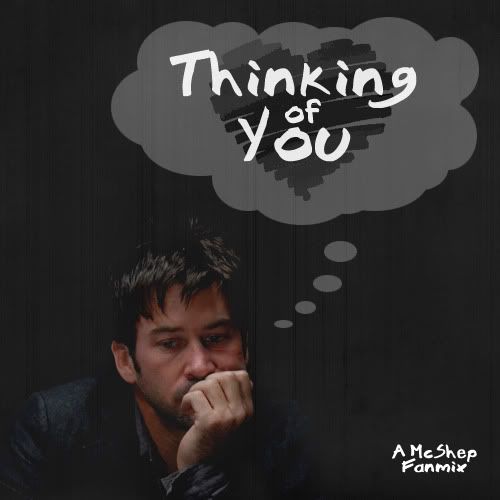 SONGLIST

1. X&Y - Coldplay

I'm diving off the deep end / You become my best friend /
I wanna love you / But I don't know if I can /
I know something is broken / And I'm trying to fix it /
Trying to repair it / Any way I can


2. Kryptonite - 3 Doors Down

I watched the world float / To the dark side of the moon /
After all I knew it had to be / Something to do with you /
I really don't mind what happens now and then /
As long as you'll be my friend at the end


3. Unknown - Lifehouse

I am falling into grace to the unknown / to where you are /
and faith makes everybody scared /
it's the unknown the don't know /
that keeps me hanging on and on and on to you


4. My Sacrifice - Creed

When you are with me I'm free / I'm careless, I believe /
Above all the others we'll fly / This brings tears to my eyes


5. To Lose My Life - White Lies

He said to lose my life or lose my love /
That's the nightmare I've been running from /
So let me hold you in my arms a while /
I was always careless as a child /
(...)
Let's grow old together / And die at the same time


6. Life on the Moon - David Cook

Flown off the ground my head's up in the air /
Self counscious to a fault with all the pople everywhere /
Is getting harder everynight to take the punches left and right /
Just to know that you're here by my side /
Here are my terms have some faith in me /
And I'll let you be who you need to be


7. The Scientist - Coldplay

I was just guessing at numbers and figures / Pulling the puzzles apart /
Questions of science, science and progress / Do not speak as loud as my heart /
And tell me you love me, come back and haunt me / Oh and I rush to the start /
Running in circles, chasing tails / Coming back as we are


8. Wonderwall - Oasis

I don't believe that anybody feels / The way I do about you now /
(...)
Because maybe / You're gonna be the one saves saves me? /
And after all / You're my wonderwall


Bonus: Help me Make it Through the Night - Johnny Cash and June Carter

Come and lay down by my side / 'till the early morning light /
All I'm takin' is your time. / Help me make it through the night. /

I don't care what's right or wrong, / I don't try to understand. /
Let the devil take tomorrow. / Lord, tonight I need a friend.

Download the fanmix here