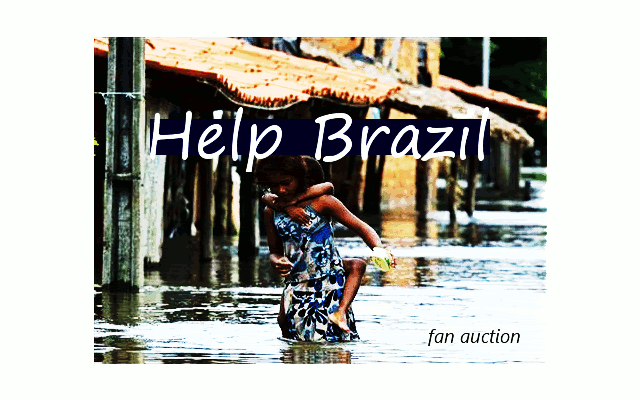 helpbrazil2011
is running a fan auction to raise money for the flood victim in Brazil! I sent a PM to the moderators with info of some local (and official) accounts that are receiving donations for the cause.
So, if you can spare a few dollars or cents, please come bid on some fan work done by some amazing artists/writers (and amazing people!)
And spread the info to everyone else!
Fanfiction list
Art List
*hugs*